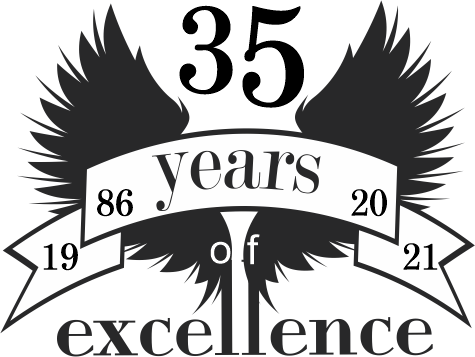 FEROX is a catalyst additive that, when added to the fuel, helps to have a more complete and efficient combustion process. Boosts the power of automobiles and machines, helping the environment by reducing the amount of contaminants and smoke expelled by internal combustion engines or burners
OUR CORE ACTIVE INGREDIENTS
All FEROX by RENNSLI Fuel Borne Catalyst both Liquid and Solid Additives share these core nano-ingredients as the foundation to their own unique formulas 
COMBUSTION CATALYST
Our technology modifies surfaces in fuel particles and carbon deposits, achieving a more complete burn of the fuel, more energy is extracted per drop leading to an increase in efficiency and horsepower, improved fuel economy, reduce exhaust temperature, reduce harmful emissions, remove and prevents carbon deposit build-up.
FUEL STABILIZER
Stabilizes fuel up to 12 months, maintaining fuel quality for longer periods of time, eliminating the need to drain fuel before storage. This is achieved through the addition of anti-oxidants that actively combat oxidation,. This oxidation results in the formation of harmful particulate that can damage injection systems and clog filters.
CORROSION INHIBITOR
Corrosion can occur in the fuel tank and corresponding plumbing when water present in the fuel reacts with the metal to form rust. To prevent this, corrosion inhibiting compounds attach to the metal surfaces and form a protective barrier, preventing the effects of corrosive agents in the fuel tank and engine to reduce maintenance and increase overall longevity.
Benefits of FEROX FUEL TABS
SAVINGS ON FUEL AND REPAIRS
In internal combustion engines, Ferox fuel Tabs eliminates and prevents carbon deposits reduces friction, improves fuel injection and reduces oil and spark pollution, with all these benefits maintenance periods can be lengthened Generating a savings.
GREATER ENGINE POWER AND EFFICIENCY
Less fuel is required to produce the same mechanical power.
Less fuel is left unburned and the time of combustion is advanced to the moment when the liberated energy can be captured and used. Ferox Fuel Tabs generates more power with less effort.
DECREASE OF POLLUTANT EMISSIONS
Ferox Fuel Tabs helps to better combustion. Reduces soot and smoke.
The reduction of particle emissions results in the reduction of accumulation of negative pressure, providing new increases in efficiency.
Other benefits of FEROX FUEL TABS:
It increases mileage up to 20% or more in gasoline and up to 15% or more in diesel.

Significantly reduces harmful emissions (CO, SOx, NOx, HC and PM10)

Reduces the need to use higher octane fuel so you can start using regular gasoline immediately instead of Premium, with the same performance.

It cleans the engines of carbon particles, main cause of the fault or malfunction of injectors and catalysts.

Reduces engine wear by removing carbon and chamber deposits.

Extends the life of the oil, spark plugs and filters.

Our patented fuel tablets are completely dissolved in minutes without leaving residue.
Ferox's technology is based on the effects of the organic-metallic catalysts (multifunctional combustion catalysts) that influence as modifiers of the speed and temperature of combustion and removers of the coal deposits. Ferox can be used with any type of liquid fuel from kerosene, petrol, diesel, LPG and in any application or engine type
A typical engine develops a temperature curve that goes from 200 °c in the cylinder walls to 1200 °c in the center of the combustion chamber and many of the components of the fuels require a temperature higher than 600 °c for optimum combustion , the treatment of fuel with Ferox works by modifying the activation or combustion energy of the fuel molecules (catalytic effect) thereby accelerating and burning more fuel molecules at lower temperatures, as low as 200 °c.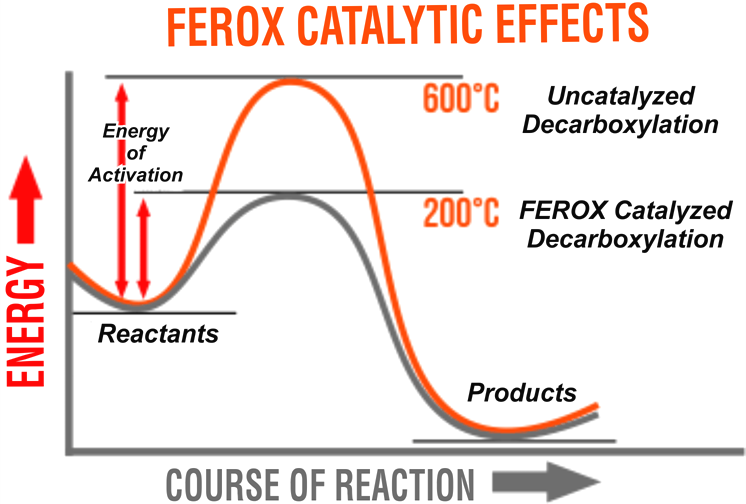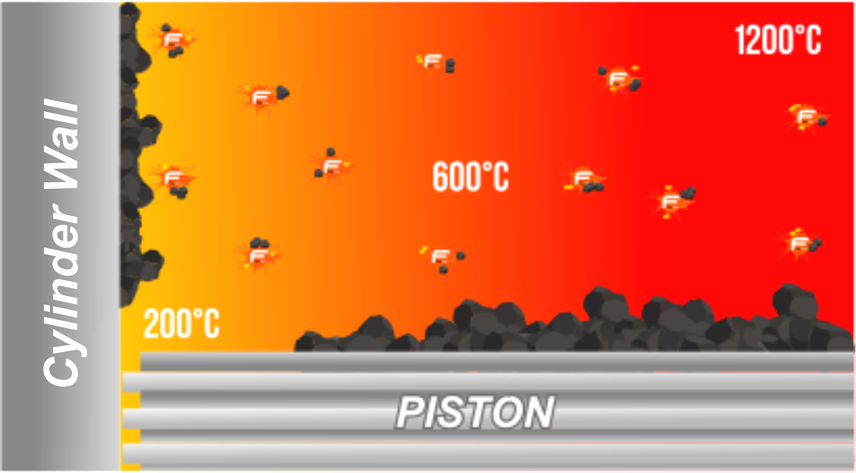 This allows a more complete combustion of the fuel obtaining all its energy and the elimination of the carbon particles when they expose them to a higher temperature, as well as the inhibition or increase of new coal deposits. All this leads to lower emissions of CO, SOx, NOx, HC and PM10, obtaining lower fuel consumption, better operation and lower maintenance costs.
The continuous use of this technology allows to maintain the factory performance of the motors. In this way, users protect the most critical parts such as valves, injectors and combustion chambers from harmful deposits.
Testimonials from our Clients
The use of the Ferox product has benefited us by having a significant savings in the consumption of gasoline and Diesel of our units that we use at work.
For this reason we highly recommend the use of Ferox to people interested in this product.
For the last 10 months, we were looking to reduce fuel consumption. On the recommendation of a well-known we started to use Ferox in company cars.
To this day we have observed that the yield exceeds 15%.
We recommend it very pleasantly.
From the year 2010 we started using FEROX in our work units.
With prolonged use we have noticed that the results are very positive, as the fuel economy and engine power is notorious.
We did not hesitate to recommend it.
Registered with the E.P.A.
(Environmental protection Entity U.S.A.)
Ds-700i
Ferox Fuel Tab – Motorcycle 0.5g
Bag with 10 tablets
1 x 8 GAL / 1 x 30L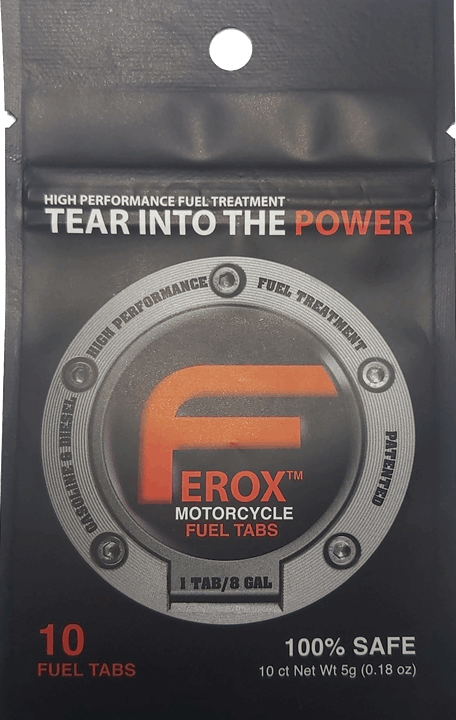 Ds-600i
Ferox Fuel Tab – New 0.5g
Bag with 4 tablets
1 x 20 GAL / 1 x 80L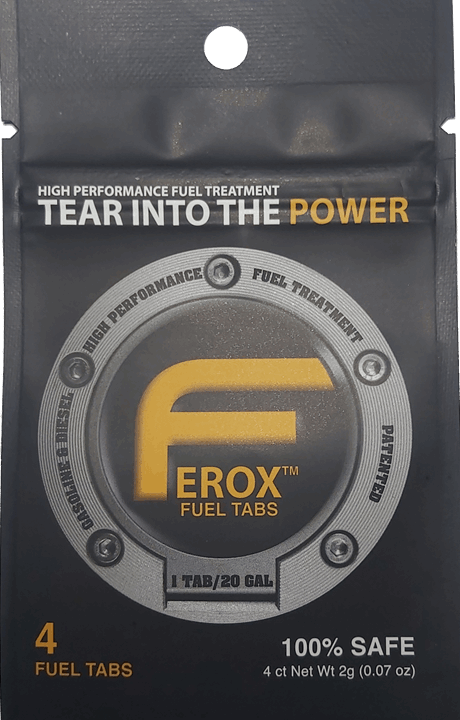 Ds-600i
Ferox Fuel Tab – New 0.5g
Bag with 10 tablets
1 x 20 GAL / 1 x 80L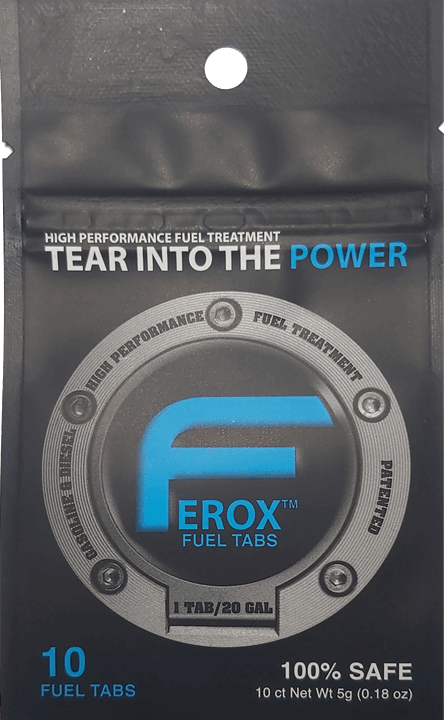 Ds-600i
Ferox Truck Fuel Tab – 1.25g
Bag with 6 tablets
1 x 50 GAL / 1 x 200L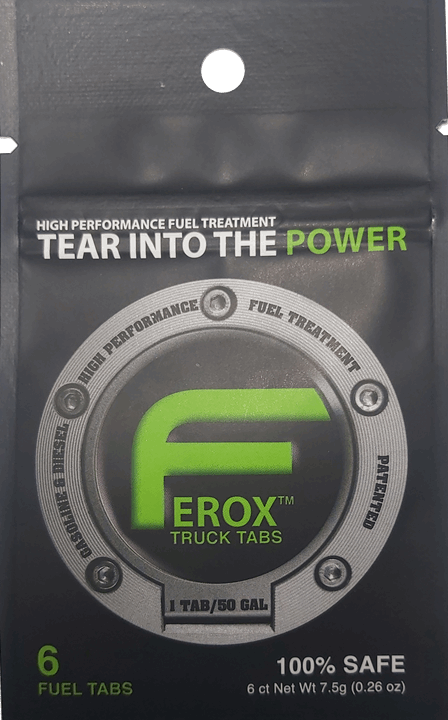 Ds-700i
801 Racing – Pulse – 1.5g
Bag with 2 tablets
1 x 15 GAL / 1 x 60L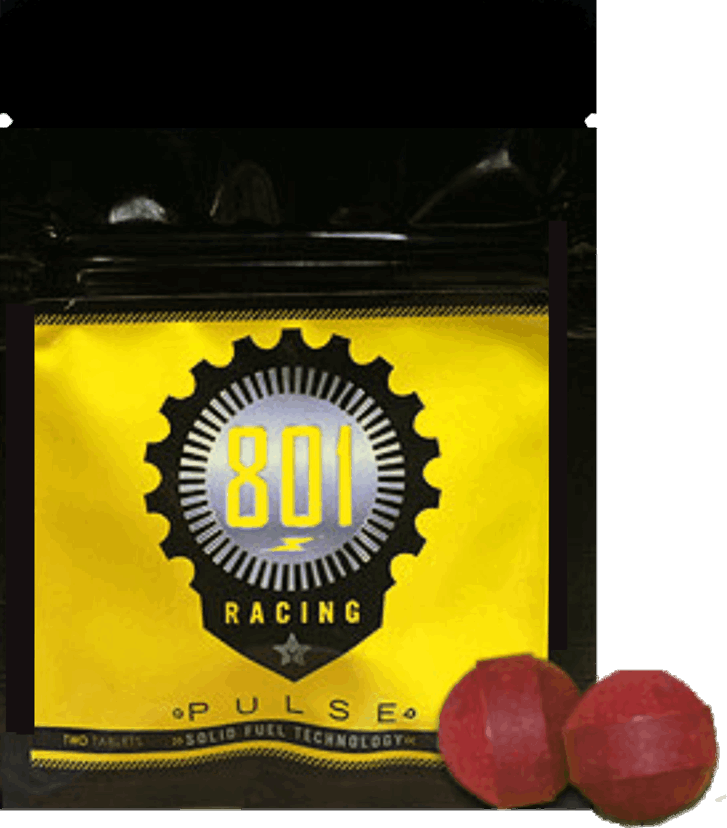 Ds-700i
801 Racing – Pulse – 1.5g
 Tin Box with 6 tablets
1 x 15 GAL / 1 x 60L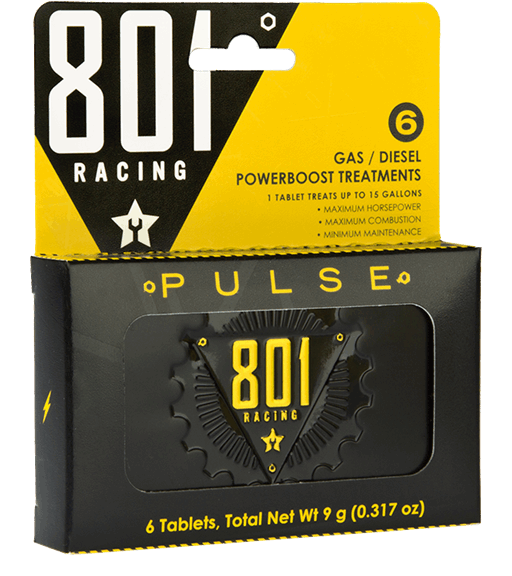 Ds-600i
Ferox Fuel Tab – New 0.5g
Commercial Bag
1 x 20 GAL / 1 x 80L
Ds-600i
Ferox Powder Industrial
Industrial Bag
1 g x 40 GAL / 1g x 150L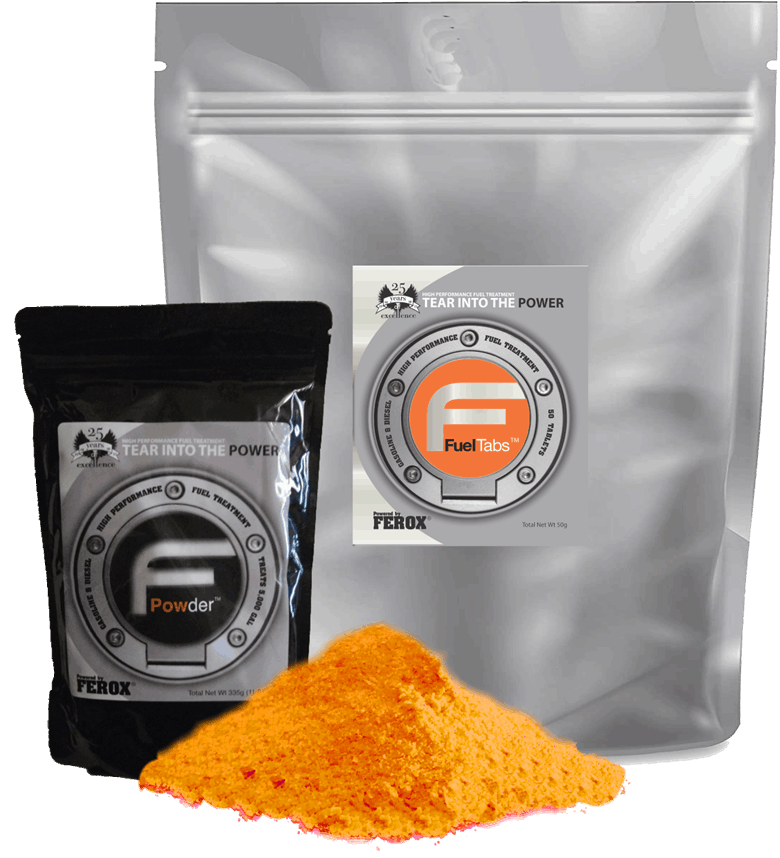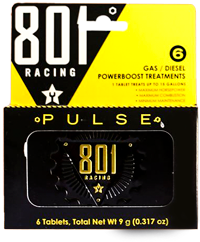 801 RACING
PULSE POWER BOOST
Increases the power in any MOTOR car with gasoline, DIESEL, ethanol, methanol, ETC.